Loaded with flavors and textures, and quite fun to eat, these garlic butter potatoes will be star of the show when they're served. Cut thin little slits within potatoes, brushed evenly with a mixture of melted butter, olive oil and garlic, then baked until they start golden. These are then brushed once more, sprinkled with mozzarella and Parmesan, and baked until tender and golden brown. Who can resist them?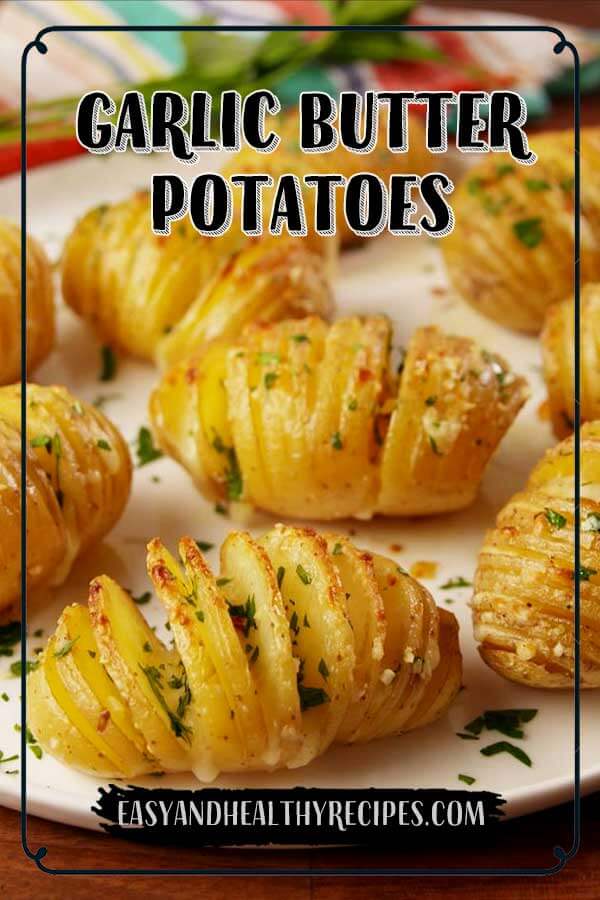 Garlic Butter Potatoes
Course: Sides
Cuisine: American
Difficulty: Easy
These garlic butter potatoes are twiced-baked Hasselback potatoes. They feature a mixture of melted butter, olive oil and garlic spread over potatoes, making the food flavorful and tasty.
Ingredients
1 1/2 lb. new or small potatoes

1/4 c. butter, melted

1 c. shredded mozzarella

1/2 c. freshly grated parmesan

1/4 c. extra-virgin olive oil

3 cloves garlic, minced

kosher salt

freshly ground black pepper

1/4 c. finely chopped parsley
Directions
Preheat oven to 375° F. Prepare a large baking sheet lined with parchment paper.
Cut small slits within each potato, making sure not to cut all the way through. Place in sheet pan.
Add melted butter, olive oil and garlic to a small bowl, whisk to combine. Brush mixture over potatoes, and season with salt and pepper.
Bake until slits are starting to separate and potatoes are beginning to turn golden, about 20 minutes.
Brush potatoes with more melted butter mixture. Sprinkle with mozzarella and parmesan on top.
Return to oven and bake for another 23 to 25 minutes, or until the potatoes are crispy on the outside and tender on the inside.
Garnish with parsley. Serve warm!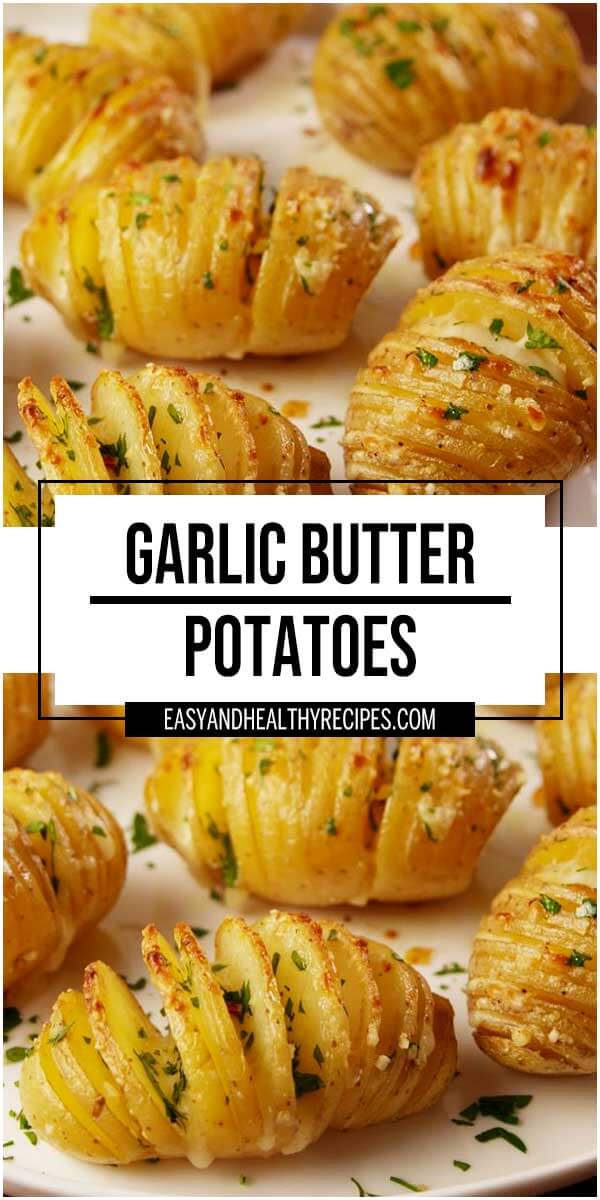 Source: https://www.delish.com/cooking/recipe-ideas/recipes/a55051/garlic-butter-potatoes-recipe/