A dip that you're fond of putting it on everything? This Tuscan Butter is right up your street. It's a flavorful and tasty mix of unsalted butter, sundried tomatoes, freshly grated parmesan, chopped basil, minced garlic, and salt and pepper. I served it with baked chicken for dinner yesterday, and it kept my family satisfied. Amazing!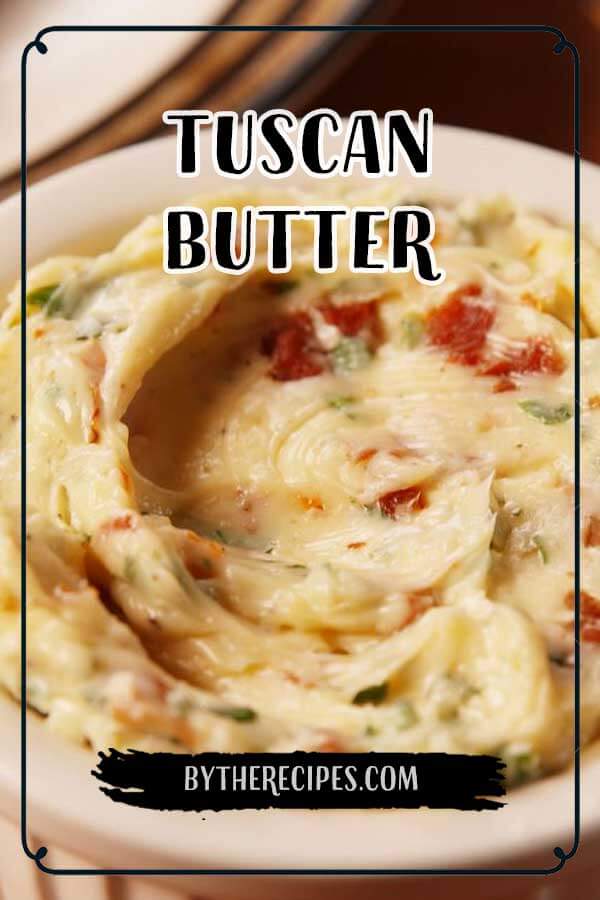 Tuscan Butter
Course: Appetizers, Sides
Cuisine: American
Difficulty: Easy
Made with 4 main ingredients and ready within 10 minutes, this Tuscan butter is a great spice to make your food yummier.
Ingredients
1 c. unsalted butter, softened to room temperature

1/4 c. freshly grated Parmesan

2 tbsp. chopped basil

1 Large garlic clove, minced

4 sundried tomatoes, finely chopped

2 tsp. kosher salt

Freshly ground black pepper
Directions
Add butter to a large bowl. With a hand mixer, mix until it has a whipped consistency.
Combine all other ingredients in bowl and fold into butter.
Transfer to a ramekin or small bowl and serve.
Recipe Video
Source: https://www.delish.com/cooking/recipe-ideas/recipes/a54299/tuscan-butter-recipe/