I'm a big fan of potatoes cooked in the foil packets. The reason is simple. They're packed with flavors, and quite fun to eat. The fragrance coming out from the packet surely keep you satisfied. And, Camfire Potatoes are what we would like to share today. My family get hooked on these from the moment we give these a try. Yummy!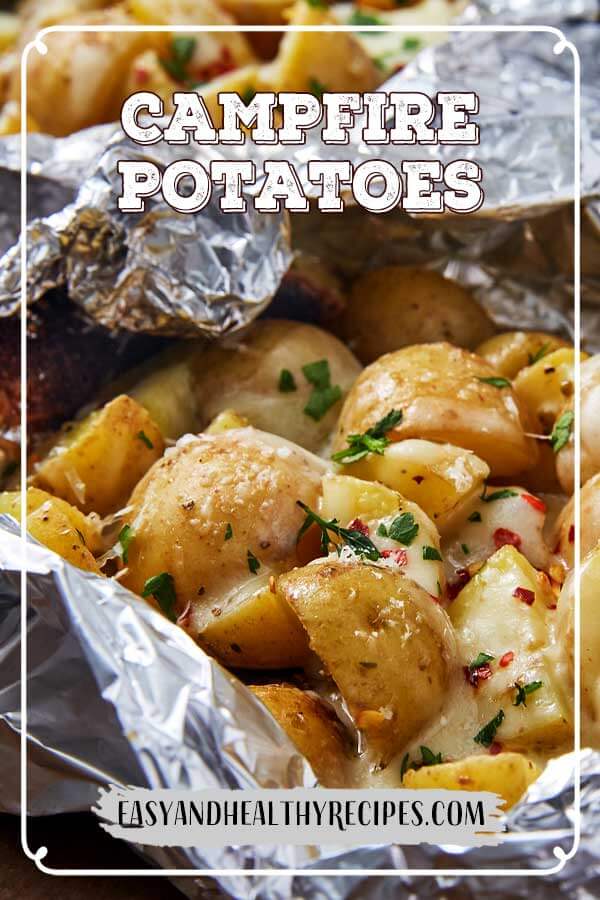 Campfire Potatoes
Course: Sides, Lunch
Cuisine: American
Difficulty: Easy
Camfire potatoes are a delicious food to make at any time. They're also quite easy to make. Gather potatoes and other ingredients in the foil packets and bake in the oven until done. That's is.
Ingredients
2 lb. mini Yukon Gold potatoes, quartered

2 c. shredded mozzarella

1 c. freshly grated Parmesan

2 tbsp. extra-virgin olive oil

1 tsp. garlic powder

1 tsp. dried oregano

Kosher salt

Freshly ground black pepper

Chopped fresh parsley, for garnish

Crushed red pepper flakes, for garnish
Directions
Preheat grill to medium-high, or preheat oven to 425º F.
Prepare 4 large pieces of foil, about 10″ long.
Combine olive oil, garlic powder, and oregano and season with salt and pepper in a large bowl. Toss well.
Divide potatoes among foil pieces, then fold foil packets crosswise to completely cover the potatoes. Roll the top and bottom edges to closely sealed.
Place foil packets on grill and cook until just cooked through, 10 to 15 minutes. (Or bake in oven for about 15 minutes.)
Open foil packets and sprinkle mozzarella and Parmesan on top of potatoes. Fold foil back over the potatoes and continue to cook until cheese is melty, about 3 to 5 minutes.
Sprinkle with parsley and red pepper flakes on top. Serve warm!
Recipe Video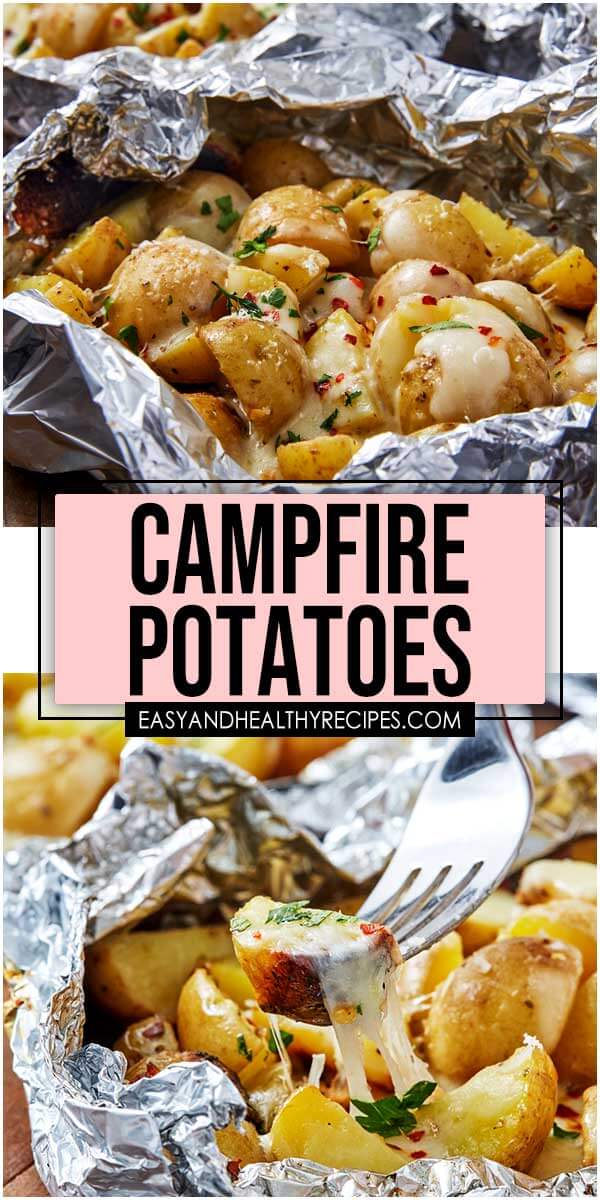 Source: https://www.delish.com/cooking/recipe-ideas/recipes/a53137/campfire-potatoes-recipe/