These delicious and super duper impressive Garlic Bread Hot Dogs surely get you hooked. My kids and I just fall for them right after tasting them. Baguette is trimmed off ends, cut into 4 equal pieces, and hollowed out. These pieces are then stuffed with hot dogs, brushed with a tangy mixture of melted butter, parmesan, garlic, and parsley, salt and pepper, and baked until hot dogs are cooked through and bread is golden. Who can resist them?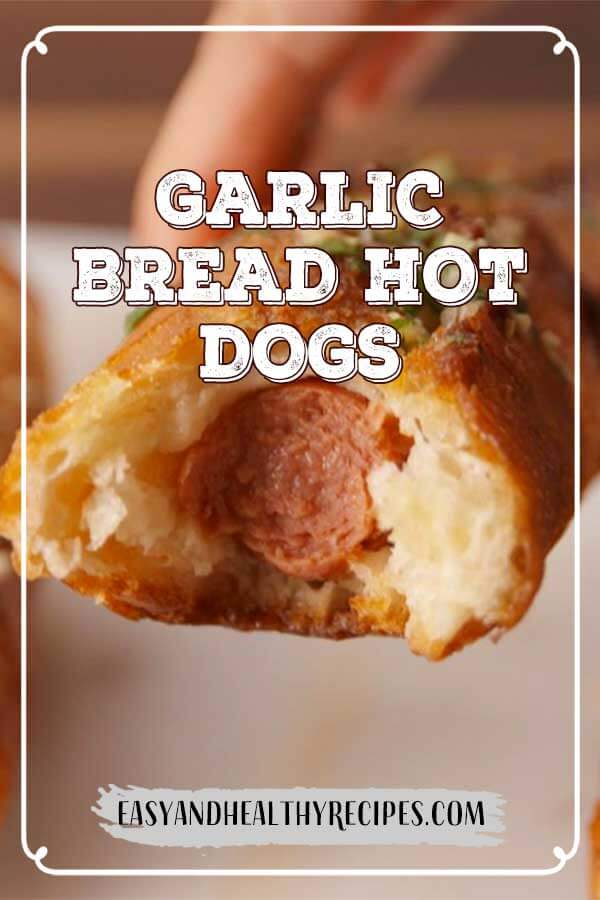 Garlic Bread Hot Dogs
Course: Breakfast, Brunch
Cuisine: American
Difficulty: Easy
If you are finding something easy and fun to eat with hot dogs, these garlic bread hot dogs are the way to go.
Ingredients
1 baguette

4 hot dogs

1/4 c. melted butter

2 tbsp. freshly grated Parmesan

1 Garlic clove, minced

2 tsp. parsley, finely chopped

kosher salt

Freshly ground black pepper
Directions
Preheat oven to 350° F.
Cut ends of baguette, then cut remaining baguette into four even pieces. Hollow out with the back of a wooden spoon.
Slide hot dogs into baguette and lay on a parchment-lined baking tray.
Combine melted butter with Parm, garlic, and parsley and season with salt and pepper. Brush butter mixture onto baguette.
Bake for 18 to 20 minutes, or until hot dogs are cooked and baguette is golden. Serve.
Recipe Video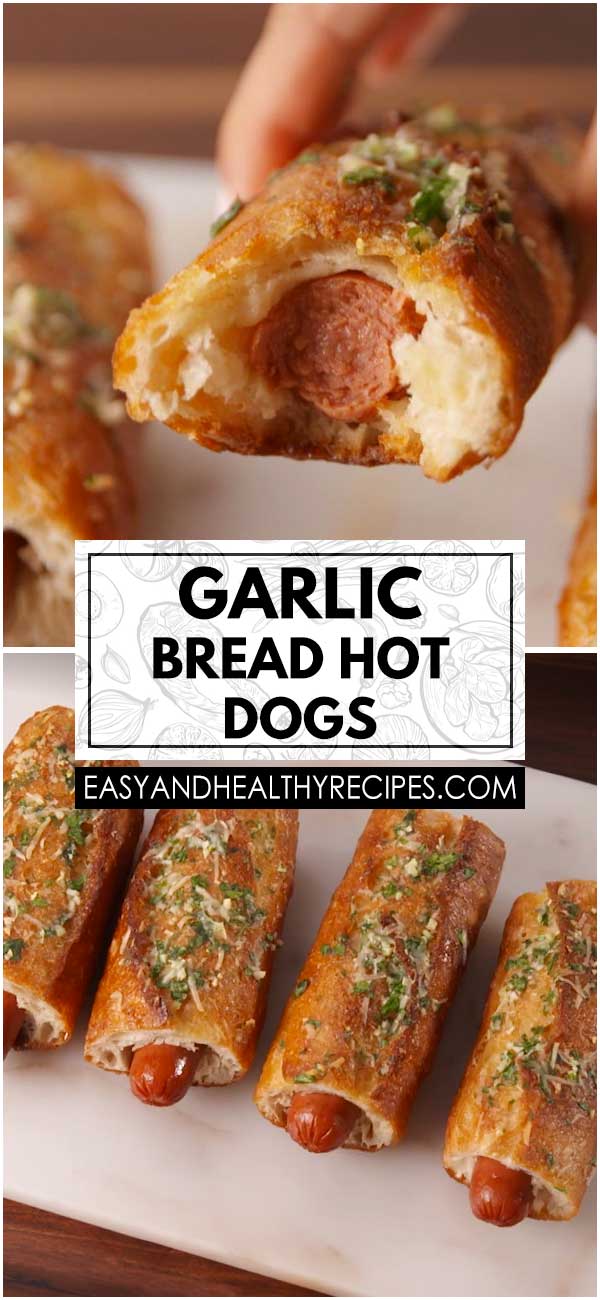 Source: https://www.delish.com/cooking/recipe-ideas/recipes/a54574/garlic-bread-hot-dogs-recipe/