Strawberry Balsamic Bruschetta
This Strawberry Balsamic Bruschetta is one of the cutest ways to eat strawberry and baguette slices. Baguette slices are toasted, generously spread with a good mix of ricotta salt, pepper, and olive oil, and topped with chopped strawberries. They are finished off with drizzles of balsamic glaze on top. Coming out healthy and flavorful, they surely get you hooked.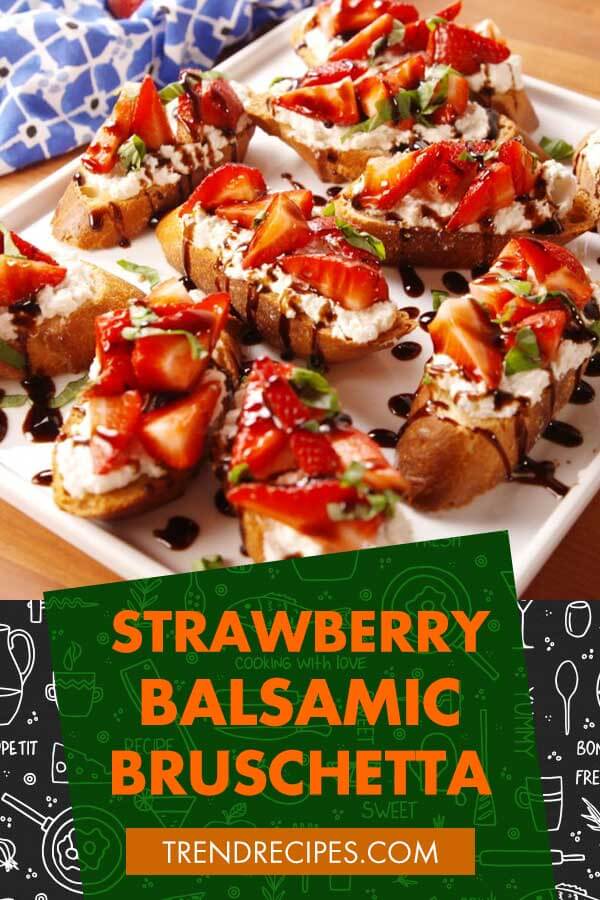 Strawberry Balsamic Bruschetta
Course: Breakfast, Appetizers, Snacks
Cuisine: American
Difficulty: Easy
If you are finding a way to jazz up boring breakfast with bread, just give this strawberry balsamic bruschetta a go. I find it worth and hopefully, you do, too.
Ingredients
1 baguette, cut into 1″ slices

2 c. ricotta

2 c. strawberries, chopped

2 tsp. kosher salt

1 tsp. Freshly ground black pepper

2 tbsp. fresh basil, thinly sliced

1/4 c. plus 2 tsp. extra-virgin olive oil, divided

Balsamic glaze, for serving
Directions
Preheat oven to 400°F.
Lay baguette slices on a medium sheet tray and drizzle or brush with olive oil.
Bake until bread is toasted, about 10 minutes.
Combine ricotta with salt, pepper, and 2 teaspoons oil in a medium bowl.
Generously spread each toast with ricotta mixture. Top with strawberries.
Garnish with basil and drizzle with balsamic glaze. Serve.
Recipe Video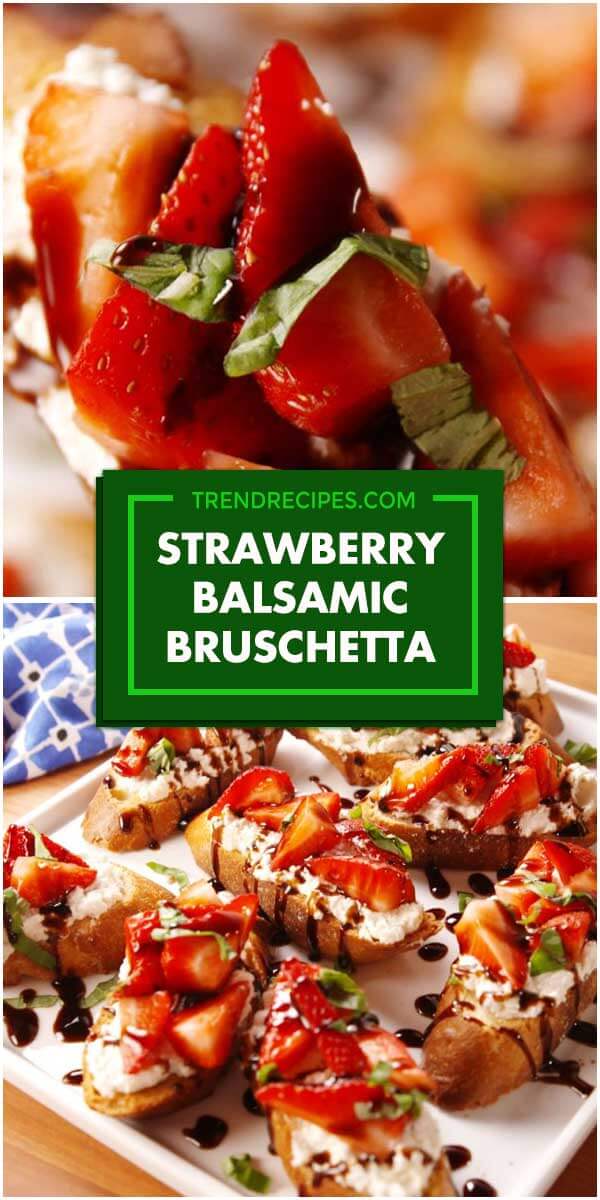 Source: https://www.delish.com/cooking/recipe-ideas/recipes/a54145/strawberry-balsamic-bruschetta-recipe/