Skinny Cowgirl Chicken Salad
I just have craving for chicken salad. It's rich in nutrition and packed with flavors, making it great for both family dinners and small parties. This Skinny Cowgirl Chicken Salad is then recommended here. It's a perfect mix of cooked chicken, avocado, beans, corn and red bell pepper. Tossed with a creamy dressing of yogurt, sour cream and lime juice and cilantro, this salad comes out insanely good.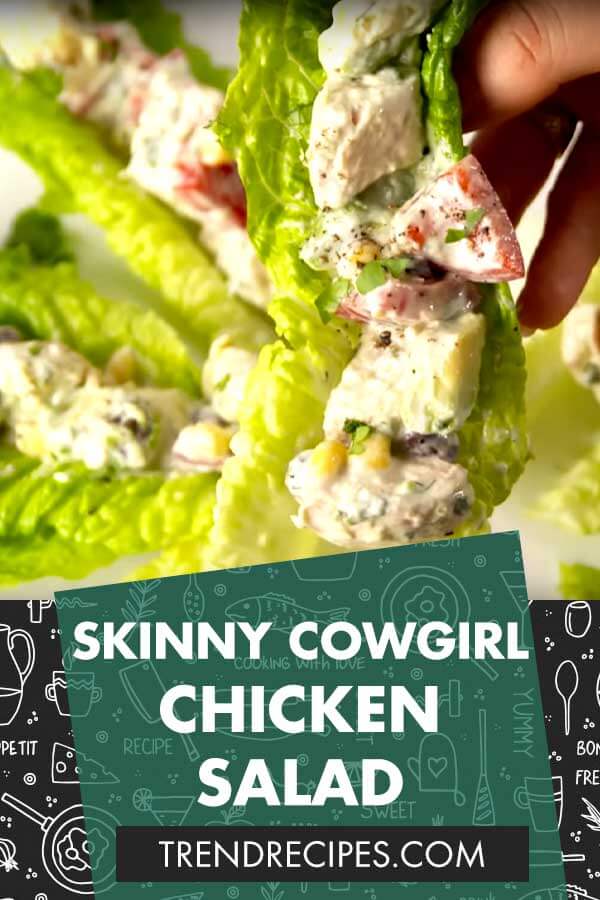 Skinny Cowgirl Chicken Salad
Course: Dinner
Cuisine: American
Difficulty: Medium
This skinny cowgirl chicken salad is great to make all year. The detailed recipe is given below, just give it a go if you have an appetite for.
Ingredients
2 boneless skinless chicken breasts

1 avocado, cut into cubes

1/2 c. black beans, drained and rinsed

1/2 c. frozen corn, defrosted

1 red bell pepper, chopped

1/2 c. plain Greek yogurt

1/4 c. sour cream

1/4 c. lime juice

1 tbsp. freshly chopped cilantro

Freshly ground black pepper

kosher salt

1 tbsp. extra-virgin olive oil

1 tsp. cumin

1 tsp. chili powder

Romaine, for serving
Directions
Add together yogurt, sour cream and lime juice to a medium bowl. Whisk to well combined.
Add cilantro, season with salt and pepper and set aside.
Heat oil in a large skillet over medium heat. Add chicken and season with salt, pepper, cumin and chili powder. Cook until golden and no longer pink, 8 minutes per side.
Transfer cooked chicken to a plate. Let it rest, then slice into cubes and let cool completely.
Combine cooked chicken with avocado, beans, corn and red bell pepper. Toss with yogurt dressing until completely coated.
Serve on its own or with bread, or lettuce leaves.
Recipe Video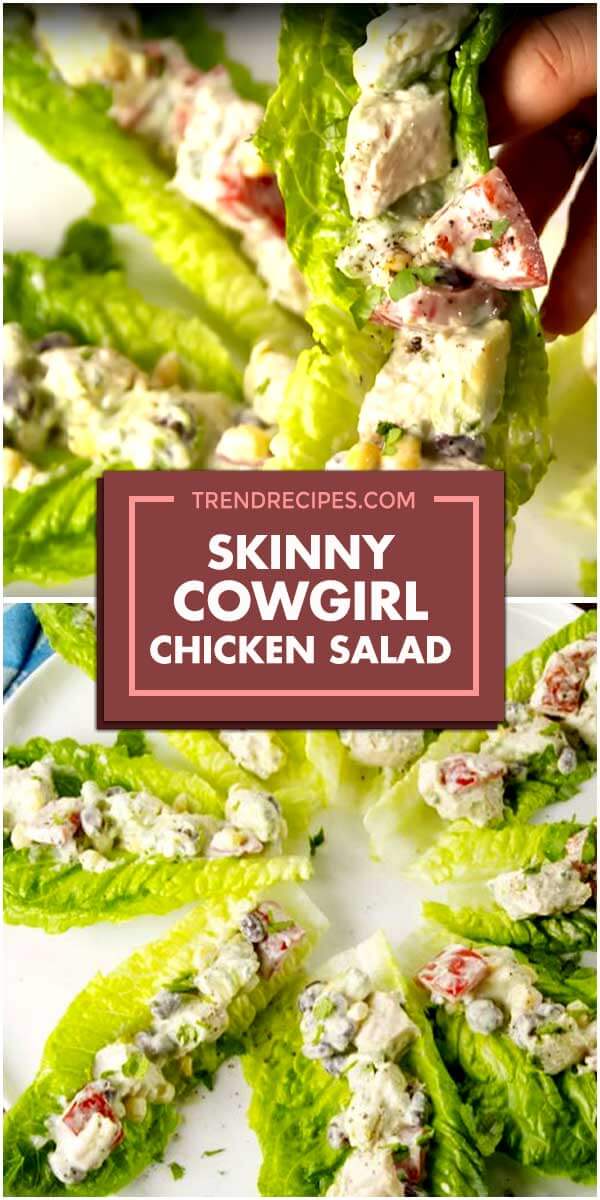 Source: https://www.delish.com/cooking/recipe-ideas/recipes/a54173/skinny-cowgirl-chicken-salad-recipe/