30 Shrimp Soups To Dazzle Your Family
My family just love shrimps. It's a versatile seafood that is easy to cook. Baked, grilled, steamed, stew, casserole, curry, salad, and soup, you can make a lot of good foods with shrimps. In this post, however, I would like to share 30 shrimp soups to dazzle your family. It's warm outside, a glass of shrimp soup will be perfect for dinner. It's comforting and of course, delicious.
Thai shrimp soup, Cajun shrimp chowder, instant pot pasta soup with shrimp, Thai coconut curry shrimp noodle soup,… there are many for you to try. Each of them is packed with flavors, and nutrition, then surely keep your taste buds satisfied. Just pick out favorite recipes and give them a try. Today's dinner is a good chance, let's treat your family with a preferred one! Enjoy!
#1 Creamy Potato Corn Soup with Shrimp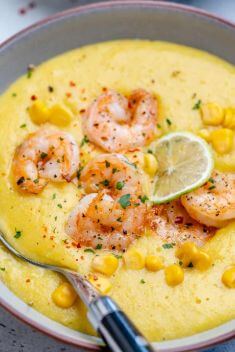 #2 Sriracha Shrimp Ramen Noodle Soup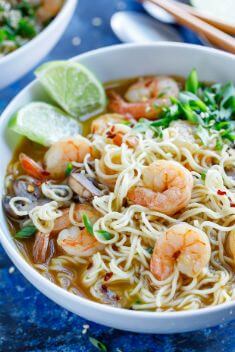 #3 Asian Rice Noodle Soup with Shrimp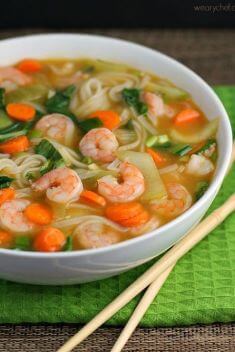 #4 Easy Thai Shrimp Soup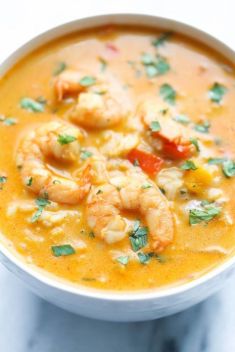 #5 Tuscan Shrimp and Spinach Soup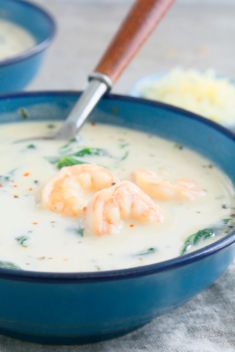 #6 Creamy Shrimp and Corn Chowder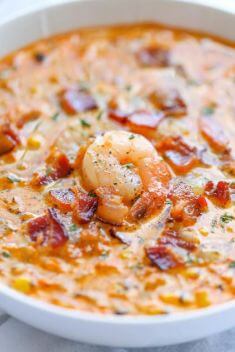 #7 Spicy Shrimp Soup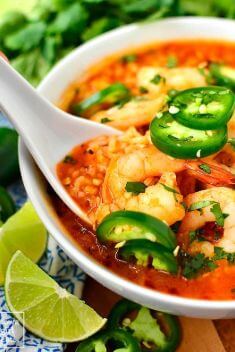 #8 Creamy Shrimp & Corn Soup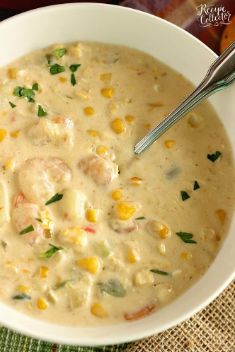 #9 Creamy Seafood Chowder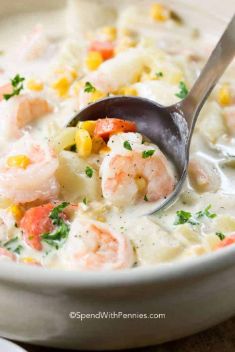 #10 Spicy Shrimp Ramen Bowls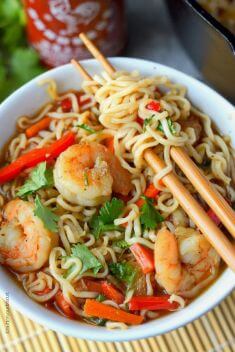 #11 Bacon, Shrimp and Corn Chowder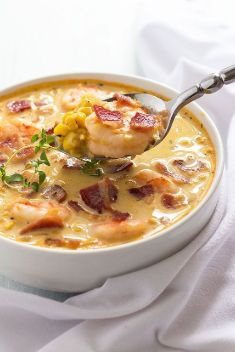 #12 Mediterranean Shrimp Orzo Soup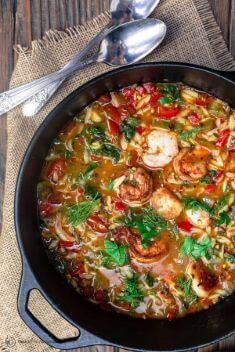 #13 Scallop & Shrimp Soup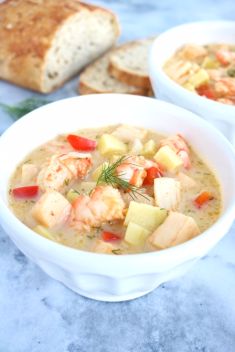 #14 Shrimp Wonton Soup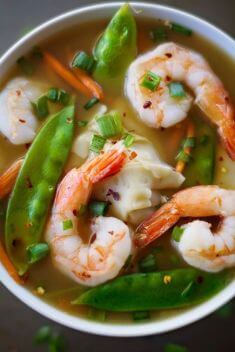 #15 Thai Red Curry Shrimp Soup