This Bubble Bread is the snack of your dream. Refrigerated biscuits are rolled into balls, placed closely onto a baking sheet, brushed all over with a flavorful mixture of melted butter, Parmesan, parsley, and garlic, salt and pepper, then baked until golden. Flavorful and fun to eat, this bubble bread surely gets you hooked. This does happen with me and my kids. Enjoy!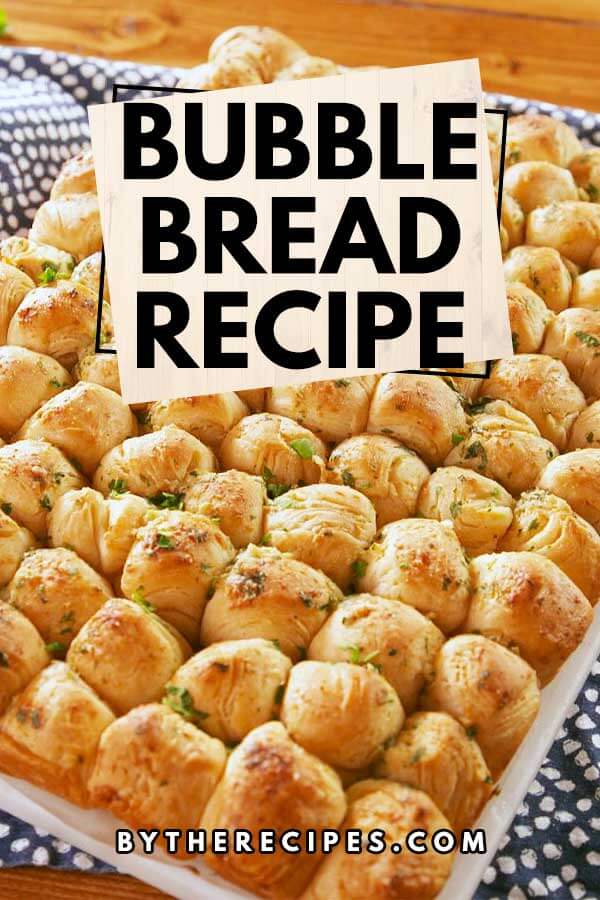 Bubble Bread
Course: Snacks, Breakfast
Cuisine: American
Difficulty: Easy
If you are finding something tasty and fun to make with refrigerated biscuits, just give this bubble bread a go.
Ingredients
2 (16.3-oz.) can refrigerated biscuits

1/4 c. melted butter

2 tbsp. freshly grated Parmesan

1 tbsp. freshly chopped parsley

2 cloves garlic, minced

Kosher salt

Freshly ground black pepper
Directions
Preheat oven to 350° and prepare a small baking sheet lined with parchment paper.
Add melted butter, Parmesan, parsley, and garlic in a medium bowl, whisk to combine and season with salt and pepper.
Cut each biscuit into 6 pieces and roll into balls.
Place biscuits, about 1/4″ apart from each other on baking sheet. Brush with butter mixture and bake until golden, 25 minutes.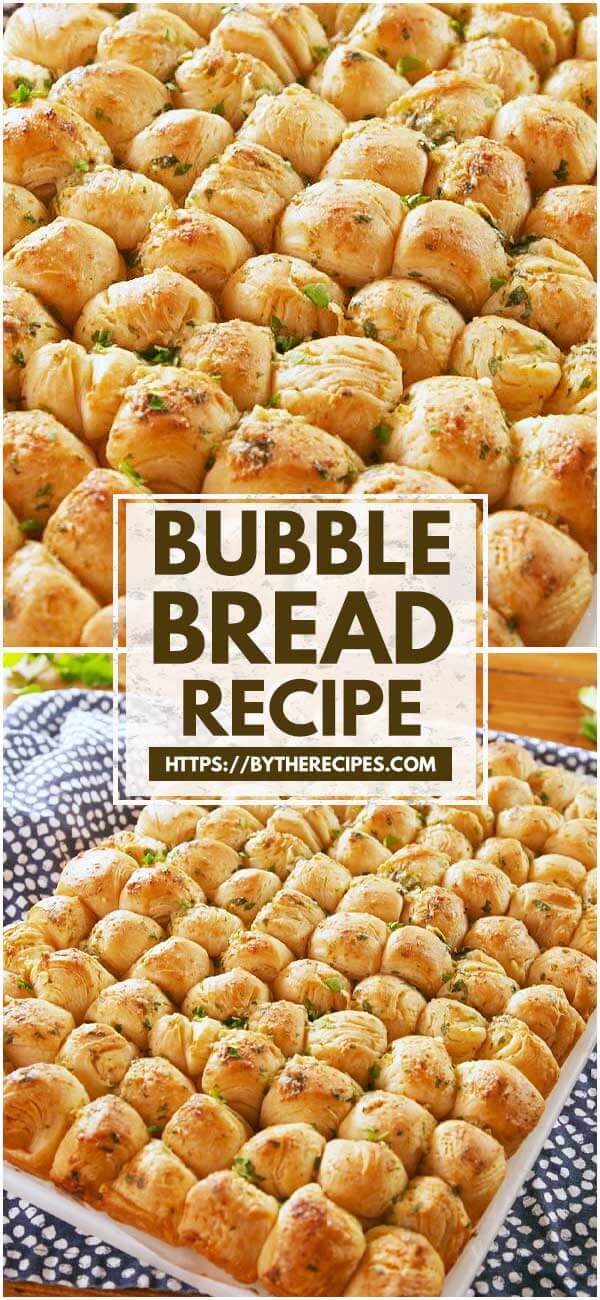 Source: https://www.delish.com/cooking/recipe-ideas/a25908795/bubble-bread-recipe/