If you are a fan of caramel and apples, you should never miss this Caramel Apple Brie for dessert. Packed with flavors and textures and pretty cute, this brie is the "star" of the show when it's served. When I served it at family gathering at weekend, it got all of us hooked. My sister, who has a sweet tooth, asked me for the recipe to make it at home. Well, it means a lot to me. And you, ready to give it a try?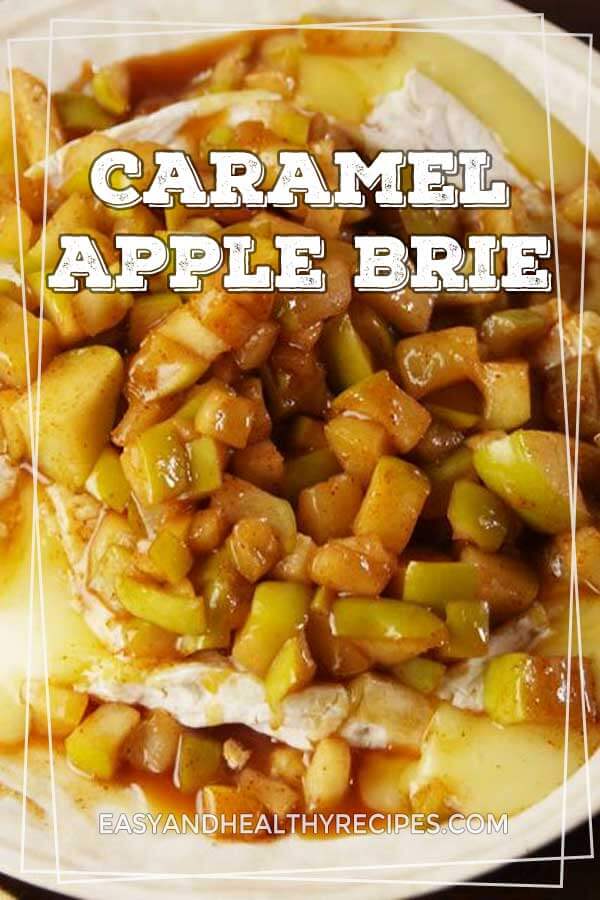 Caramel Apple Brie
Course: Dessert, Snacks
Cuisine: American
Difficulty: Easy
This caramel apple brie is great to make at any time. The point here is to get the recipe on hand and give it a go when you like.
Ingredients
2 oz. Wheel of Brie

2 medium apples, chopped

1 tbsp. brown sugar

1 tbsp. caramel sauce, plus more for garnish

1 tbsp. butter

1/2 tsp. cinnamon
Directions
Preheat oven to 350 F. Place brie on a small baking sheet and bake for 10 minutes.
Melt butter in a medium skillet over medium heat. Add apples, sugar, caramel, and cinnamon. Cook until apples have softened, about 5 minutes.
Top brie with apples and bake 5 minutes more.
Drizzle with more caramel. Serve immediately.
Recipe Video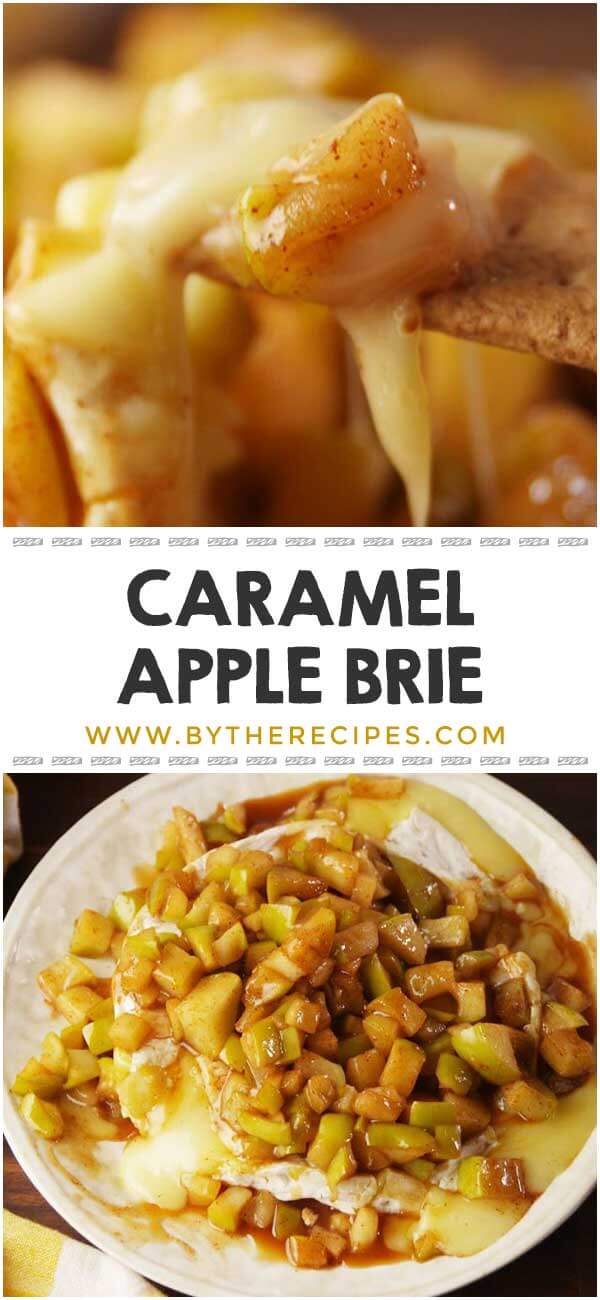 Source: https://www.delish.com/cooking/recipe-ideas/recipes/a56279/caramel-apple-brie-recipe/