Jalapeño Popper Corn Dip is an insanely good dip that can satisfy the taste buds of both kids and adults. To me, as a jalapeno lover, this dip is an appealing appetizer and side dish for family meals and small parties. It's a perfect mix of minced jalapeno, corn, sour cream, cream cheese, shredded cheddar, shredded Monterey Jack, and crispy chopped bacon. Give it a try and you will fall in love with it immediately!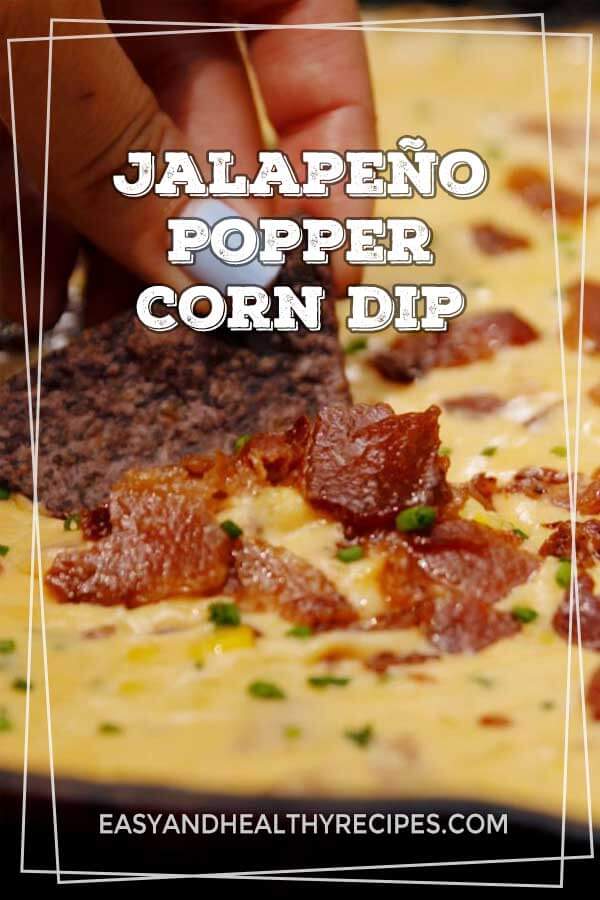 Jalapeño Popper Corn Dip
Course: Appetizers, Sides, Lunch
Cuisine: American
Difficulty: Easy
My family just go crazy for this jalapeno popper corn dip. I've add its recipe to my recipe box to enjoy it whenever I like.
Ingredients
2 jalapeños, minced

3 c. corn

1 8-oz. block cream cheese

1/3 c. sour cream

8 slices cooked bacon, chopped, plus more for garnish

1 1/2 c. shredded Cheddar

1 1/2 c. Shredded Monterey Jack

1 tsp. garlic powder

pinch of paprika

kosher salt

Freshly ground black pepper

2 tbsp. finely chopped chives

Tortilla chips, for serving
Directions
Add cream cheese, sour cream, garlic powder, and jalapeños to a large bowl, mix until smooth.
Add cheddar, Monterey Jack, bacon and corn and stir until well combined. Season with salt, pepper and paprika.
Pour mixture to skillet and cover tightly with foil. Set over hot campfire (or hot grill) and cook until cheese has melted and mixture is bubbly.
Garnish with more cooked bacon and chives. Serve warm with tortilla chips.
Recipe Video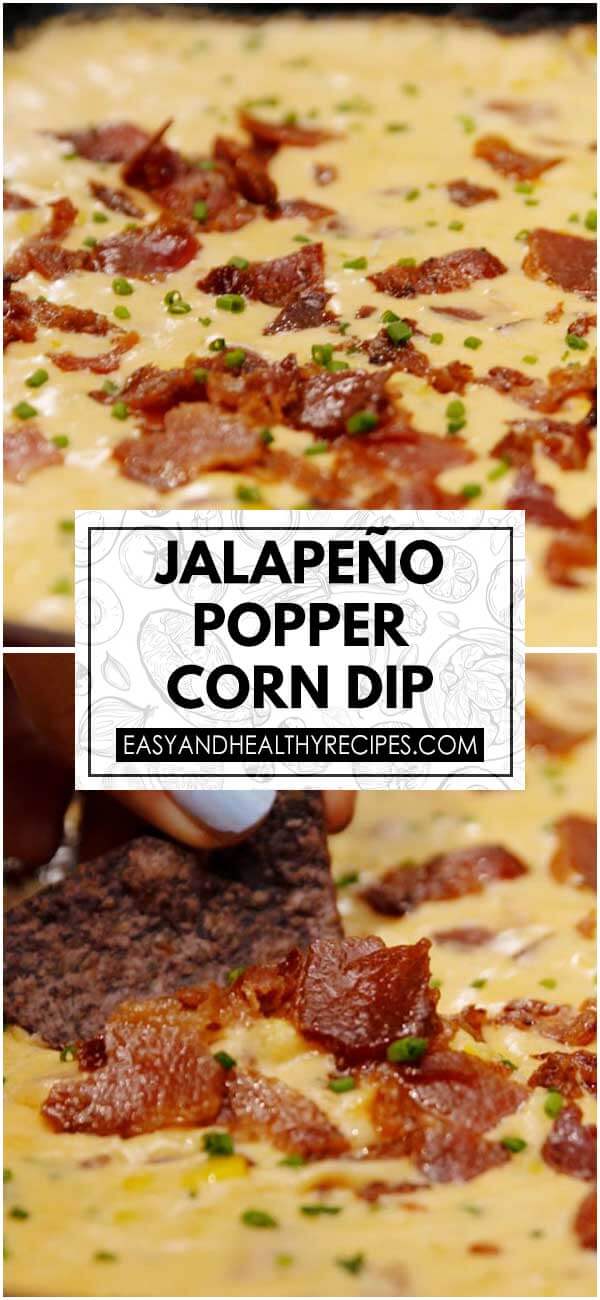 Source: https://www.delish.com/cooking/recipe-ideas/recipes/a54635/jalapeno-popper-corn-dip-recipe/