Keto Sugar-Free Cheesecake
Here is my new favorite recipe. Keto Sugar-Free Cheesecake. It's a perfectly sweet and tangy mix of almond flour, coconut flour, shredded coconut, melted butter, cream cheese, sour cream, stevia, and vanilla extract. Topped with sliced strawberries, this cheesecake becomes more appealing to the kids. If you are on keto diet, you should never miss this for dessert. Here we go!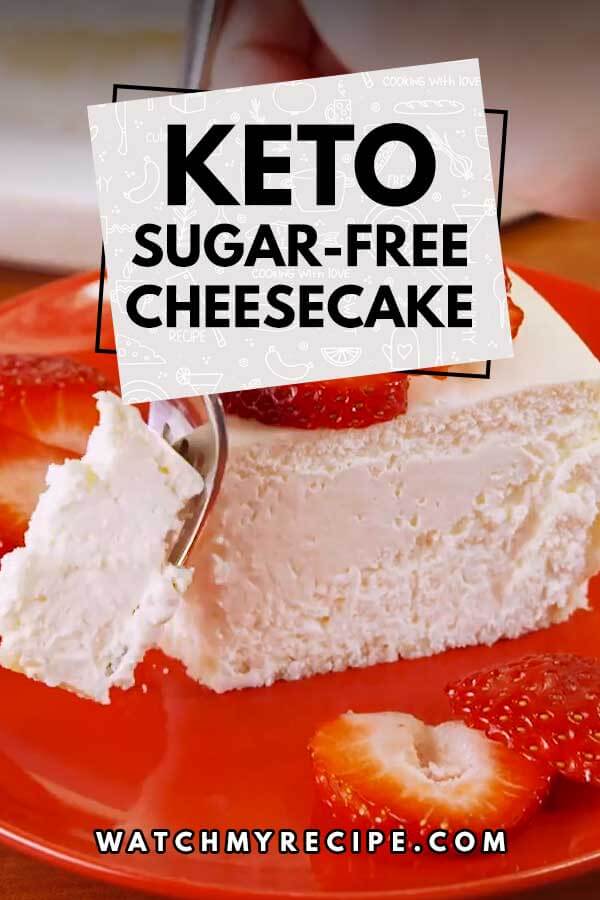 Keto Sugar-Free Cheesecake
Course: Dessert, Snacks
Cuisine: American
Difficulty: Easy
Weekend is coming, just give this Keto gluten-free cheesecake a try if you get interested. Here is its recipe, just follow it.
Ingredients
1/2 c. almond flour

1/2 c. coconut flour

3 (8-oz.) blocks cream cheese, softened to room temperature

16 oz. sour cream, at room temperature

1/4 c. shredded coconut

1/2 c. (1 stick) butter, melted

1 tbsp. stevia

2 tsp. pure vanilla extract

3 large eggs, at room temperature

Sliced strawberries, for serving
Directions
Preheat oven to 300°F. Spray an 8″ or 9″ springform pan, and cover bottom and edges with foil.
Add flours, coconut, and butter to a medium bowl, mix to combine. Press crust into bottom and a little up the sides of the prepared pan. Keep in fridge while making filling.
Beat cream cheese and sour cream inn a large bowl. Beat in stevia and vanilla.
Add eggs, one at a time, mixing after each addition. Spread filling evenly over the crust.
Transfer cheesecake onto a deep roasting pan and set on middle rack of oven. Carefully pour enough boiling water into roasting pan to come halfway up sides of springform pan.
Bake for 1 hour to 1 hour 20 minutes, until cheesecake is only slightly jiggles in the center. Turn oven off, but leave the cake with the door slightly ajar to cool slowly for an hour.
Remove pan from water bath and take off foil, then let chill in fridge for at least five hours or overnight.
Slice and garnish with strawberries. Serve.
Recipe Video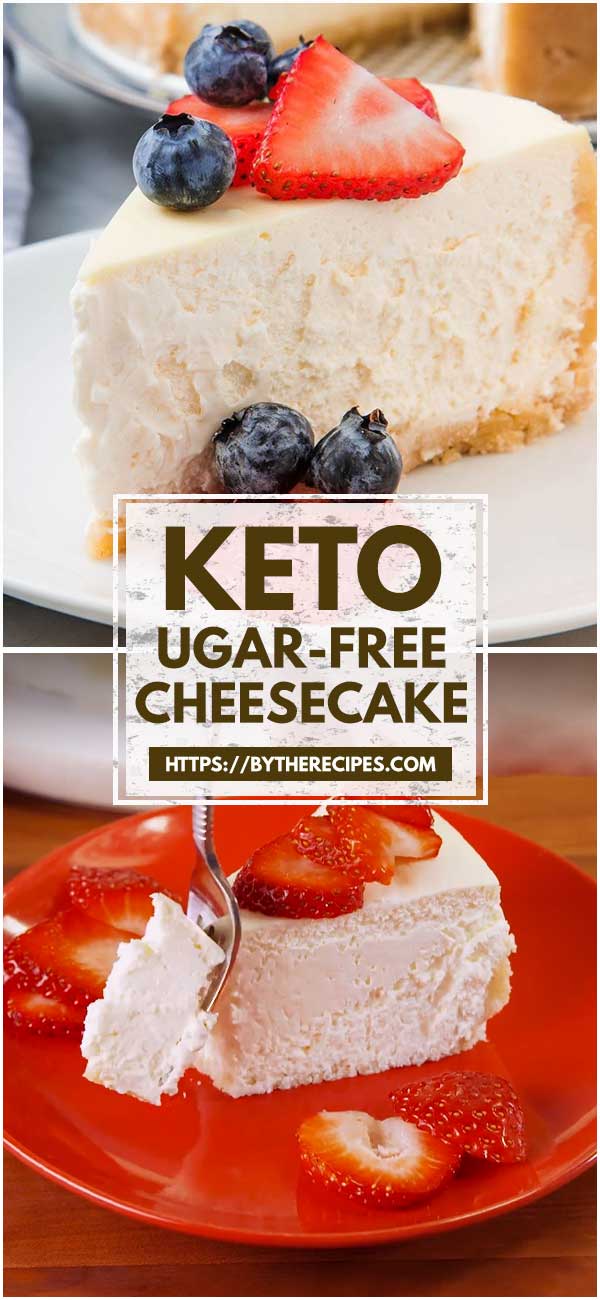 Source: https://www.delish.com/cooking/recipe-ideas/recipes/a58711/keto-cheesecake-recipe/