30 Savory Homemade Fish Dishes To Vary Dinner
Finding something tasty and flavorful to make with salmon (or other types of fish) for today's dinner? This post is right up your street. It shows 30 savory homemade fish dishes to make your dinner less boring. Looking through and pick out favorite recipes, you will find your cooking life more enjoyable. This does happen with me, and hopefully do to you.
Sweet cilantro lime salmon, garlic parmesan flounders, grilled fish tacos, Greek-style baked cod, sea bass with avocado salsa, and some others are recommended here. They are all packed with flavors, then, surely keep your taste buds satisfied. Let's take garlic parmesan flounders as an example. It's now one of my family's favorite for dinner. Serving it with fresh vegetable salads or creamy pasta, we have a delicious meal. Can't help giving them a try? Here we go!
#1 Baked Cod with Parmesan and Garlic Butter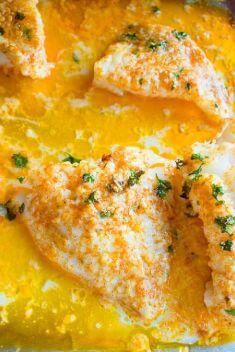 #2 Baked Fish with Lemon Cream Sauce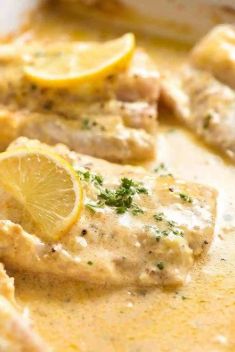 #3 Sweet Cilantro Lime Salmon
#4 Greek-Style Baked Cod with Lemon and Garlic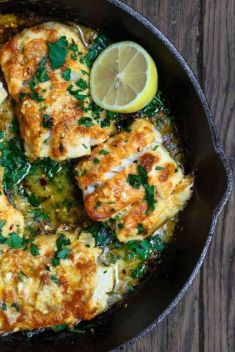 #5 Easy 20-Minutes Fish Stew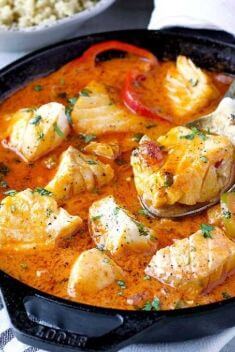 #6 Sea Bass with Avocado Salsa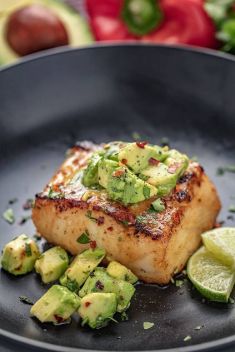 #7 Salmon Burgers with Avocado Salsa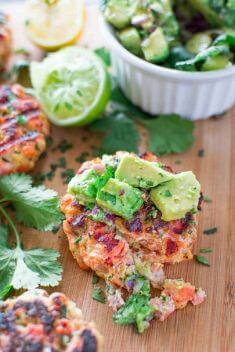 #8 Creamy Spinach and Sun Dried Tomato Stuffed Salmon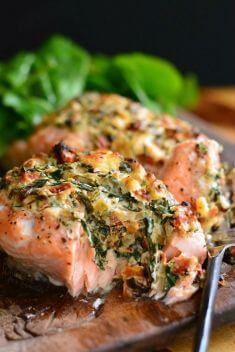 #9 Garlic Parmesan Flounder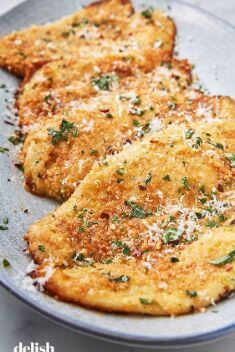 #10 Parmesan Crusted Tilapia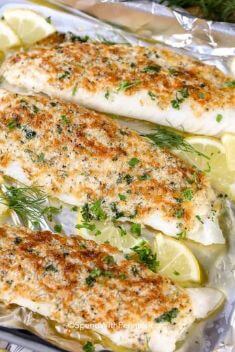 #11 Honey Glazed Air Fryer Salmon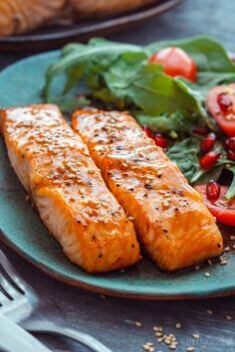 #12 Cajun Butter Baked Salmon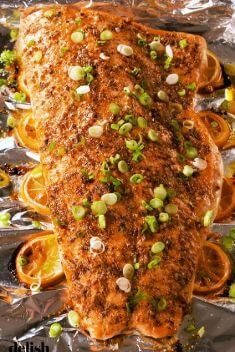 #13 Trout with Butter Garlic Lemon Herb Sauce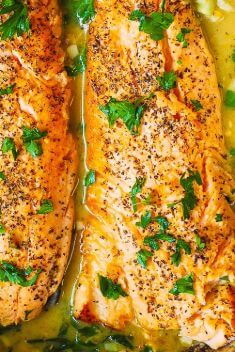 #14 4 Ingredient Orange Salmon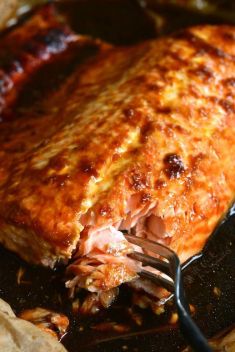 #15 Garlic Dijon Shrimp & Salmon Foil Packs