30 Salmon Dishes To Mesmerize Your Taste Buds
As salmon a rich source of protein and a highly consumed fish, I would like to share 30 "best-of-all-time" salmon dishes in this post. They're all great to make all year. The point here is whether you have an appetite or not. Let's take this lemon butter salmon as an example. It's full of flavors yet super easy to cook, making it a favorite food of my family, especially my husband. Serving with pasta , white rice, quinoa or steamed or roasted vegetables, we have a good meal.
If you are finding something good to make with salmon, you should never miss these recipes. Getting them on hand, and you're jazzing up boring dinners. Some of them are also great for small gatherings and weekend dinner, baked salmon in foil with garlic, rosemary and thyme, for instance. And you, ready to let these appear at your dining table? Let's get started!
#1 Baked Salmon with Garlic and Dijon
#2 Garlic Herb Roasted Salmon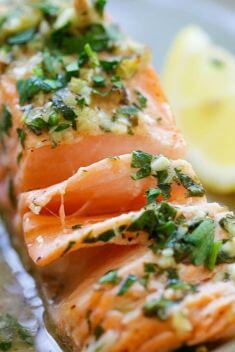 #3 Grilled Lime Salmon with Avocado-Mango Salsa and Coconut Rice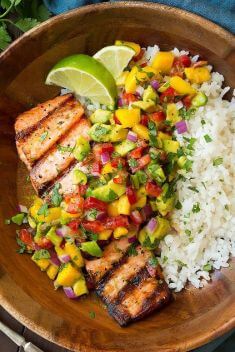 #4 Garlic Butter Baked Salmon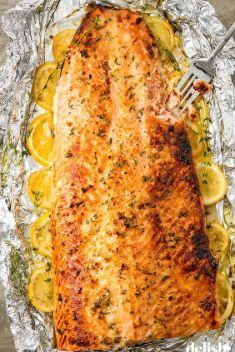 #5 Creamy Garlic Butter Tuscan Salmon
#6 Salmon in Roasted Pepper Sauce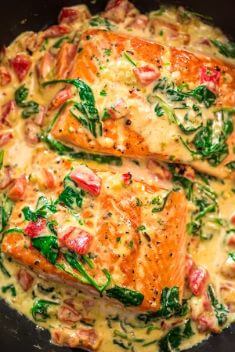 #7 Honey Garlic Salmon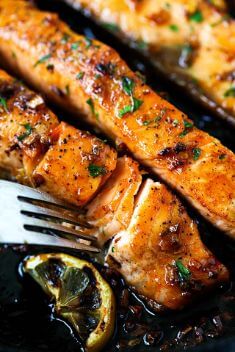 #8 One Pan Garlic Butter Baked Salmon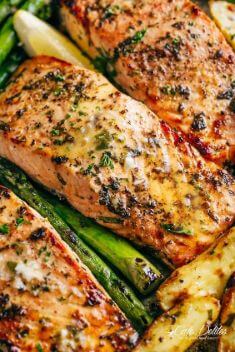 #9 Creamy Garlic Butter Salmon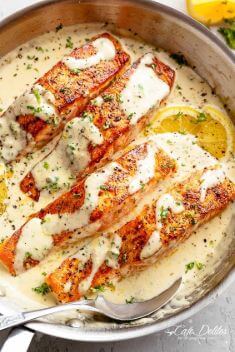 #10 Salmon Teriyaki Bowls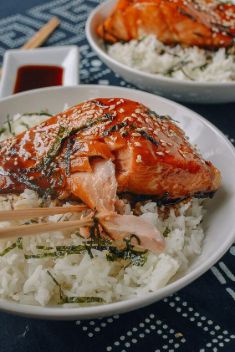 #11 Oven Baked Salmon Recipe with Parmesan Herb Crust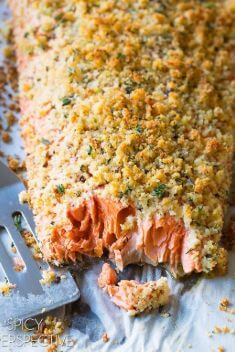 #12 Crispy Honey Orange Glazed Salmon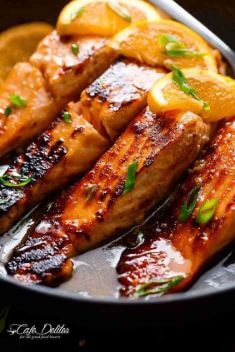 #13 Baked Salmon in Foil with Garlic, Rosemary and Thyme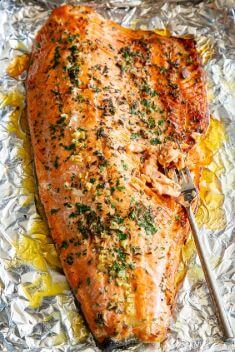 #14 Honey Sriracha Oven Baked Salmon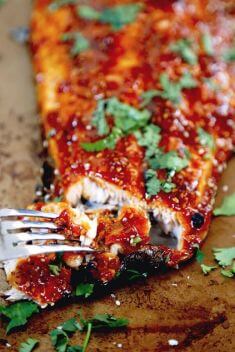 #15 5-Ingredient Baked Salmon