Here is a perfect food for a crowd. Omelet-Stuffed Peppers. They're healthy and flavorful breakfast and brunch. Peppers halves (seeds removed) are baked until just tender, filled with a mix of eggs, milk, bacon, cheese, and chives, salt and pepper, then baked again until eggs are set. My kids fall in love with them even though they're not much fond of peppers. And you, ready to give them a try?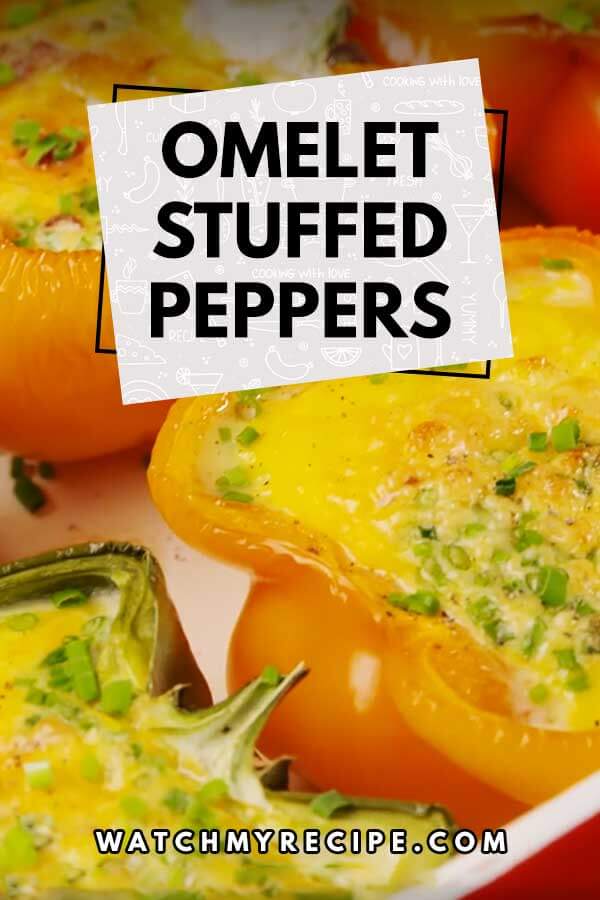 Omelet-Stuffed Peppers
Course: Breakfast, Sides
Cuisine: American
Difficulty: Easy
Your omelet meals are more appealing with these omelet stuffed peppers. I fall for them and hopefully, you also give them a yes.
Ingredients
2 bell peppers, halved and seeds removed

4 slices bacon, cooked and crumbled

1 c. shredded cheddar

8 eggs, lightly beaten

1/4 c. milk

2 tbsp. finely chopped chives, plus more for garnish

Kosher salt

Freshly cracked black pepper
Directions
Preheat oven to 400°F. Lay peppers, cut side up, in a large baking dish. Add a little water to dish and bake for 5 minutes.
Whisk together eggs and milk. Stir in bacon, cheese, and chives and season with salt and pepper.
Once peppers are done, fill with egg mixture. Return to oven and bake 35 to 40 minutes more, until eggs are set.
Garnish with more chives and serve.
Recipe Video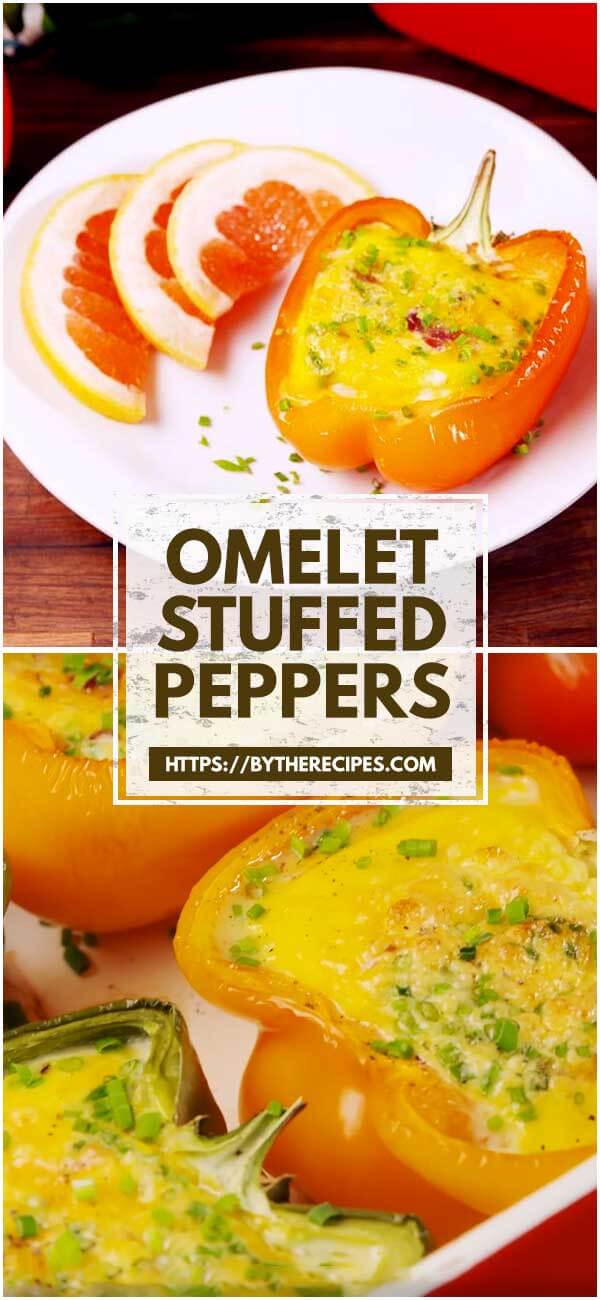 Source: https://www.delish.com/cooking/recipe-ideas/recipes/a58119/omelet-stuffed-peppers-recipe/